With so many shifting variables continuing to affect the way we live and work, it's clear that change is the only constant. As Global Director of Strategic Marketing at TenCate Protective Fabrics, I help make sure innovation is the vehicle we use to ride — and drive — the change. My role includes leading segment product managers around the world to ensure our company's overall vision and strategy is supported by those of our product portfolios. An important part of that entails creating an environment that enables generating great ideas and turning them into innovative products. In recent years, we've implemented key changes in our approach to innovation which has continued to serve us well throughout COVID-19, allowing us to provide our end users with protective fabrics developed specifically for their ever-changing needs. In this blog, I'll share 5 elements we've implemented to create a successful innovation process together.
1. Start with end user needs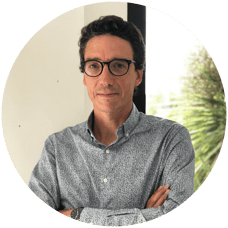 Over the past few years, we've anchored TenCate Protective Fabrics' activities around a very specific vision: in order to enable our end users to be great at what they do, we put their needs first. For us, innovation starts with the end user.
By going straight to the source and interviewing professionals wearing protective fabrics, we identify valuable (and sometimes unexpected) pain points that can inform our product development process. We've discovered for instance, that electrical utility workers prize lightweight, breathable fabrics with good moisture management. When asked to name the main drivers influencing selection of new workwear, they scored comfort level higher than protection, regardless of the dangerous high voltage situations they face. That is to say, they expect products that provide excellent protection in their high-risk work environments, but they're unwilling to compromise on comfort. In this case, our innovation team translated the end user insight into a concrete solution by engineering fibre placement to create a lightweight fabric that feels soft against the skin.
2. Focus on hard trends
In order to innovate, you need big-picture focus extending beyond your products. At TenCate Protective Fabrics, this drives us to engage with the world around us. Only by keeping a finger on the pulse of consumer trends are we able to get ahead of the curve. Hard trends can give valuable direction to our innovation process, so we take them very seriously.
We believe strongly in the power of cross-pollination with other industries and consumer environments to help us identify trends. It's a great way to stimulate ideation. We're being inspired by the latest tech innovations in the sportswear industry or fast growing trends such as circular business concepts and sustainability to name a few. Around the world, people are trying to consume more responsibly in order to reduce impact on the planet. As a result we're intensifying our efforts to develop more environmentally-responsible protective fabrics across our entire product lines. Some great innovations are to be released by the end of the year which will mark a true turning point for the Fire Resistant protective clothing industry.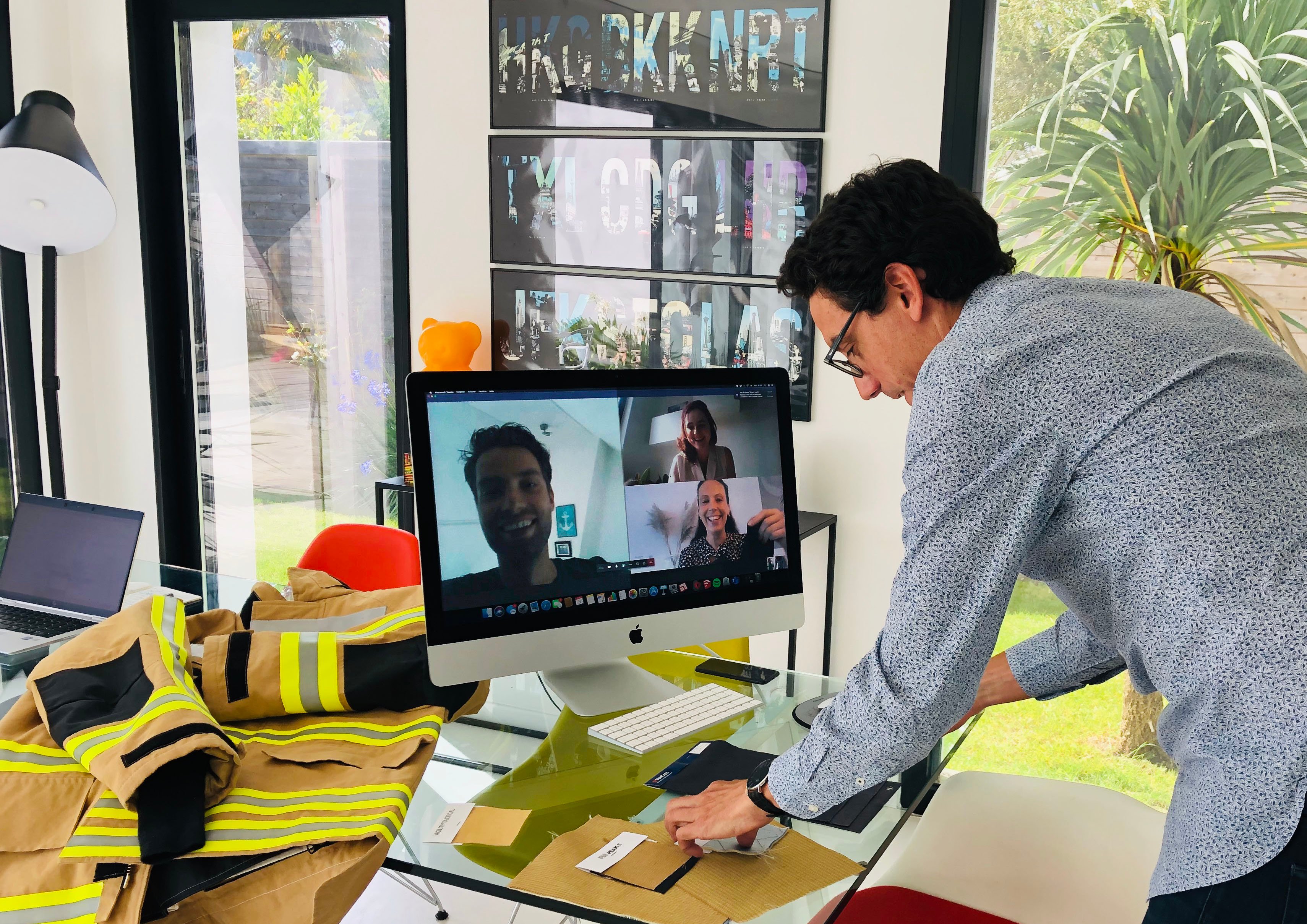 Brainstorm about our product portfolio with the product managers team
3. Make innovation contagious
So how do we translate the hard trends we've identified into new product ideas? Since last year, we've taken a new tack to ideation at TenCate Protective Fabrics: everyone is invited to get involved! From product management, marketing, sales, R&D, quality assurance, to operations. We bring all these departments together periodically with the goal of encouraging cross-functional idea generation. This way, we're able to harness the tremendous amount of internal technical knowledge and practical expertise our teams have built up collectively at TenCate Protective Fabrics. Our ideation sessions end with a vote for the best product ideas before they enter our development pipeline.
4. Structure the innovation process
Cross-functional collaboration doesn't stop at idea generation. We utilise it throughout the entire innovation process by structuring our pipeline into 6 stages, each requiring input from all the different disciplines at TenCate Protective Fabrics. This rigorous process keeps us sharp and ensures that we allocate our resources to developing the best solutions for our end users.
The 6 stages of our innovation process:

Stages of innovation process
5. Innovating (and launching) new products throughout COVID-19
How has the global pandemic affected innovation at TenCate Protective Fabrics? Thankfully, we were already very flexible, our innovation teams are located in the Netherlands, the USA, and Thailand so working remotely is for us very common. Having zero possibility to socially interact with our suppliers and customers however forced us to pivot quickly to embrace digital communication on all fronts — something new and exciting for many of us.
We had to be innovative not just in designing, but in launching our products when several important exhibitions were cancelled this Spring due to COVID-19. The products we were planning to launch during these events represented years of development, not to mention key components of our growth strategy. Rather than put the launches on hold indefinitely, we pressed pause and put our heads together to quickly come up with a digital alternative.
To bring our new products to life for customers and end users, we've created digital launch materials that we share in tandem with online events in which our product specialists, sales and marketing managers, and suppliers come together to share insights. During our Virtual Fire Service Trade Show Experience last month, for instance, we introduced the US market to our latest groundbreaking Emergency Response products: PBI PEAK 5, TITANIUM, and AGILITY TACTICAL. And when Interschutz 2020 (the world's leading trade fair for the fire and rescue services, civil protection, safety and security) was cancelled, we transformed our LinkedIn feed into an exciting weeklong online event with interactive webinars for firefighters, brigade chiefs and garment makers.

Webinar 'Trends in firefighting suits'
It's tested our strengths as an organisation at times, but I'm very proud of how we have pushed ourselves to work more creatively at TenCate Protective Fabrics, unleashing a spirit of entrepreneurship, throughout this COVID-19 pandemic. It looks like the world will be riding the waves of change for some time to come, but I'm confident that our market-led, cross-functional approach to innovation will help us continue to enable end users to do their work confidently and safely.