You've got a lot of options when it comes to choosing a protective fabrics supplier: It's a saturated market! So why would you partner with TenCate Protective Fabrics? In this blog, real partners share the 7 points of extra value they've gained by collaborating with us on their protective clothing.
1. A broad team of experts who "get" your specific industry
It's only when we keep an eye on the bigger picture that we can give you the best service. That's why TenCate Protective Fabrics collaborates closely with every link in our value chain, in order to distinguish the value we're able to offer you beyond our products. This broad approach sets us apart from suppliers who limit their focus to just their fabrics.
On a daily basis, we work together with a diverse number of end users, industrial laundries, garment makers, and distributors. Thanks to our broad team of specialists spanning the value chain, we're able to offer you expert advice on even the most niche industries (ie. oil & gas, utilities, steel & metal to name a few).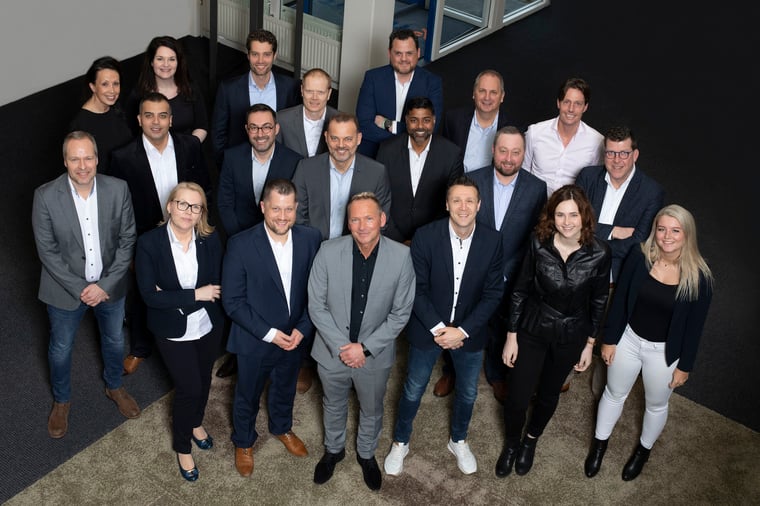 Not only do our end user marketing experts help you get a handle on the safety norms which apply to you, but you can count on them for support in improving your company's overall safety culture. It's also our goal to empower HSE managers everywhere to lead more confidently with the information they need to choose the best protective clothing.
"Being able to connect with other partners in the protective clothing value chain who know what we do and how we work is extremely valuable to us.

It not only speeds up the process but also helps us provide high quality solutions to the end user faster."

- Thierry Colas, Project Leader at Elis
2. A direct connection to end users
Because we don't believe in producing our products in an isolated bubble, everything we do begins with real end users in mind. End user needs are our starting point and our finish line at TenCate Protective Fabrics. What does this mean in practice? It means the protective clothing you provide your workers is calibrated and customised for the specific hazards in their work environment and the preferences shaping what they think feels comfortable.
When end users feel like their opinion matters , they take more responsibility for their own safety on the job — wearing their protective clothing correctly and upholding safety compliance rules. A win-win for everyone!
"It's all about the end user. They are the ones putting their trust in our products.

By listening to them, we can better understand what they're looking for in a product — from comfort, to durability, to sustainability."

- Lene Jul, Product Management Director at Fristads
3. A huge portfolio of solutions to try on for size
That's right, pinpointing exactly the right protective clothing solution you need doesn't have to feel like a mystery anymore! Thanks to the vast number of different blends we offer for industrial safety, fire services, military and police, you're sure to find a solution that matches your specific needs and budget.
In particular, we have the broadest FR portfolio in the market: a wide range of both FR-treated and inherent FR fabrics at different price levels. Within the inherent FR family we cover almost everything: from industrial clothing to turnout gear for fire services, as well as military solutions.
In order to create all these different types of fabrics for you, we harness in-depth knowledge on all the inherent FR fibres available in the market — whether that's modacrylic, various aramids, niche fibres such as PBI and PBO, or Lenzing FR.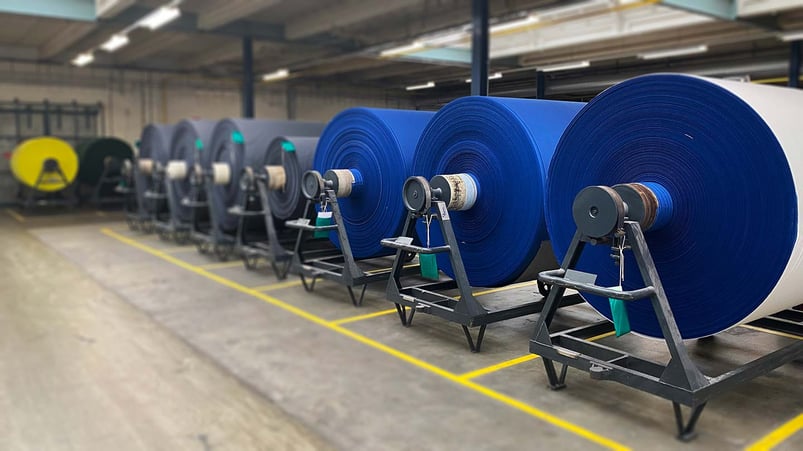 In other words: it doesn't matter which type of protection you are looking for, we can make it for you. This means it's in our best interest to give you objective advice on the FR solution that in turn suits you best.
"The main reaction we get from our workers is: 'This workwear looks great and feels really comfortable.' You can see a strong feeling of pride in their eyes.

These remarks are also made by our top management, which is extremely rewarding for us."

- Cédric Rolland, PPE specialist at ENDEL ENGIE
4. A front row seat to the latest innovations
Ever wish you could zoom out and see what's on the horizon? That's exactly what our product management team does. They keep a close watch on the market to identify new trends which arise, all while monitoring what end users are saying. These ideas are validated by real customers like you before being developed into high-tech products by our R&D department. This year, for instance, we're launching several exciting new products for the Fire Service, Industrial Safety and Workwear markets.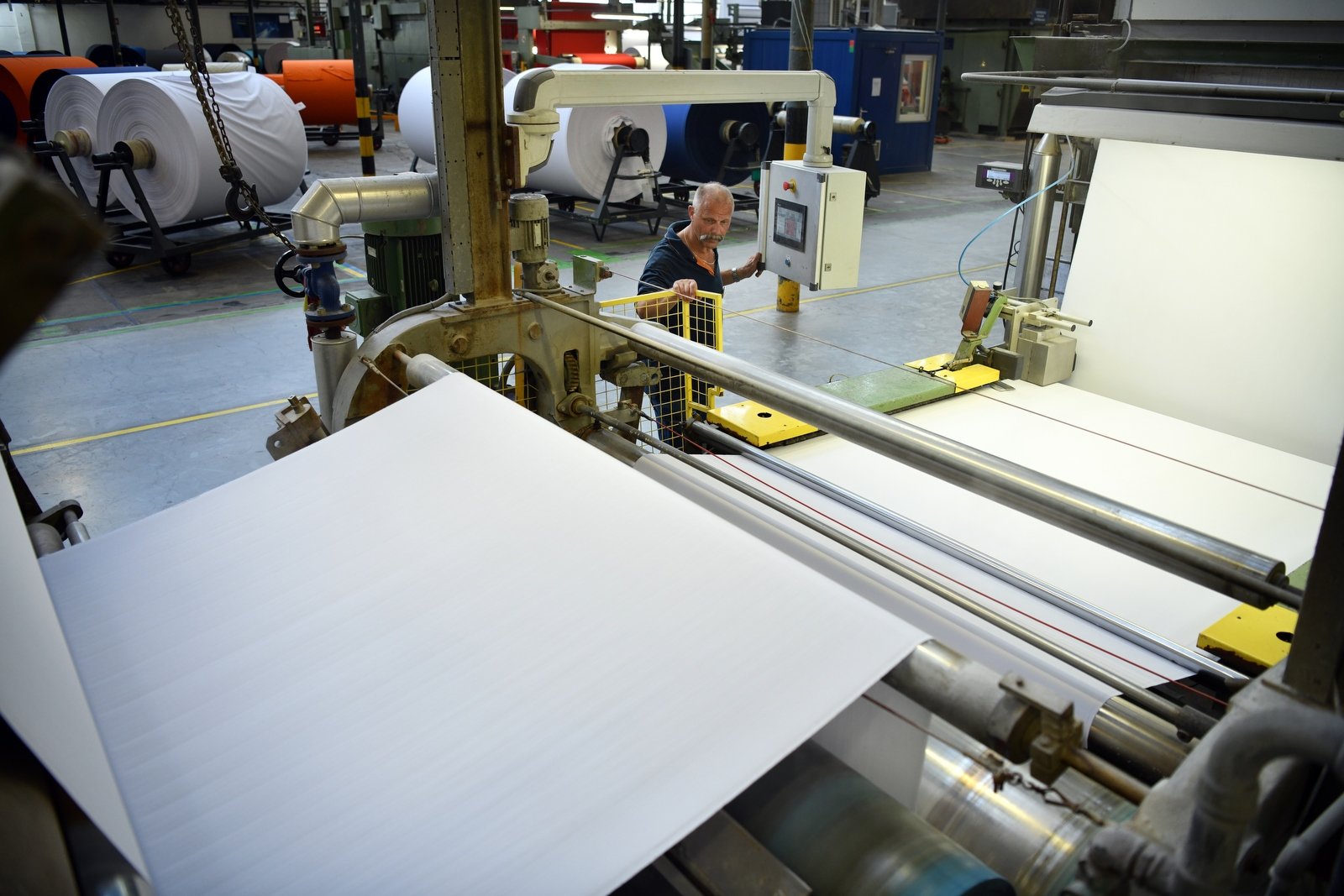 We don't stop at the launch of new products; education and aftercare is part of the picture, too! We train you on how to use and maintain your innovative new protective clothing, so that you protect your investment in the long run.
"Our most important learning is that cooperation and sharing knowledge leads to improvements, innovations and new opportunities.

Through joined knowledge and ambitions you reach further, together."

- Lene Jul, Product Management Director at Fristads
5. A test drive of all your options
We don't want to simply sell you a solution, we want to empower you with the tools to choose the solution that suits your needs best. Testing plays an important role in that decision-making process! To help you test the quality of the different fabrics you're choosing between, we invite you to use our state-of-the-art lab facilities. Damen Shipyards recently used our lab to perform a comparative test on their top options during their protective clothing tender process, in order to make a confident choice that took their safety to the next level.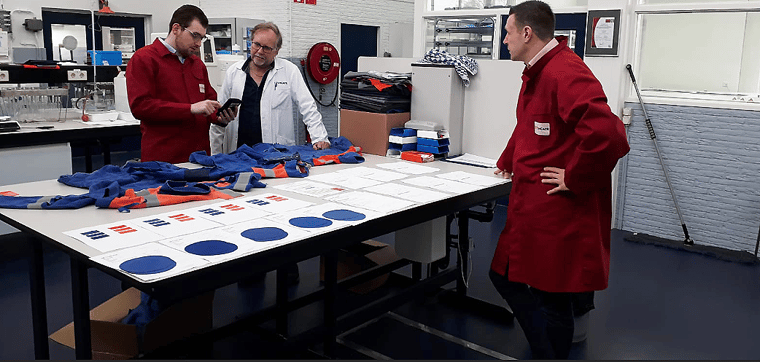 "By putting transparency and factuality first, TenCate Protective Fabrics helped us to understand which fabric choice was the best for us." - Christian Bazen, HSEQ Coordinator at Damen Shipyards Group
6. A fast track to sustainability
If you're anything like us, you're looking for ways to excel while reducing your impact on the planet. Thanks to the hard work of our Product Marketing and R&D teams, who aim to incorporate natural TENCEL™ Lyocell fibres and recycled polyester into our products whenever possible, you'll soon be able to find one or more sustainable options in every product group.
Take our Tecawork® Ecogreen collection, for example — a 100% green workwear fabric, which is a customer favorite. We've invested countless hours innovating new fabric solutions which are more durable, with a longer life cycle — products which are cheaper for you in the long run. In the end, protective clothing made from greener materials is a smart investment for everyone.
That's why we create more sustainable options that bring everyone a step further: From companies committed to reducing their environmental footprint, to garment makers designing more eco-friendly protective workwear collections, to workers who want to move more comfortably, confidently and safely throughout their day. In order to guarantee you products that are truly sustainable, TenCate Protective Fabrics is about to achieve its SteP by OEKO-TEX® certification. We're also always brainstorming with our partners to increase sustainability throughout the whole value chain.
"To tackle the full 'cycle of care' within sustainability together with you, we work closely with every link in our value chain.

From using sustainable raw materials, to reducing the ecological footprint of the supply chain, to maximizing durability (garment lifetime) and being able to recycle garments back to usable fibres again."

- Marcel Willems, VP Sales & Business Development at Tencate Protective Fabrics
7. A simple approach to complex processes
We know that the bigger your organisation becomes, the more complex your decision-making processes are. "Simply" changing your protective clothing solution can be a complicated process involving many stakeholders — all of whom you need buy-in from.
We help you take the stress out of your tender process by using smarter methods to involve your stakeholders along the way. One of these is the protective clothing audit tool we developed with and for end users: Proclaud®. If you're looking to improve your protective clothing in a more objective, structured and data-driven way, it's the way to go. You'll find the clear data you need to choose the best solution for your budget, technical specifications, and wearer preferences.
Speaking of complex processes, let's not forget logistics! It takes between 3 to 6 months to produce our fabrics from start to finish. Not only do our fibres sometimes come from far away, they need to be ordered well ahead of time. That's why we've invested in a world-class supply chain that keeps the links between forecasting and sales, production and inventories running smoothly — so you receive your new protective clothing right when you need it.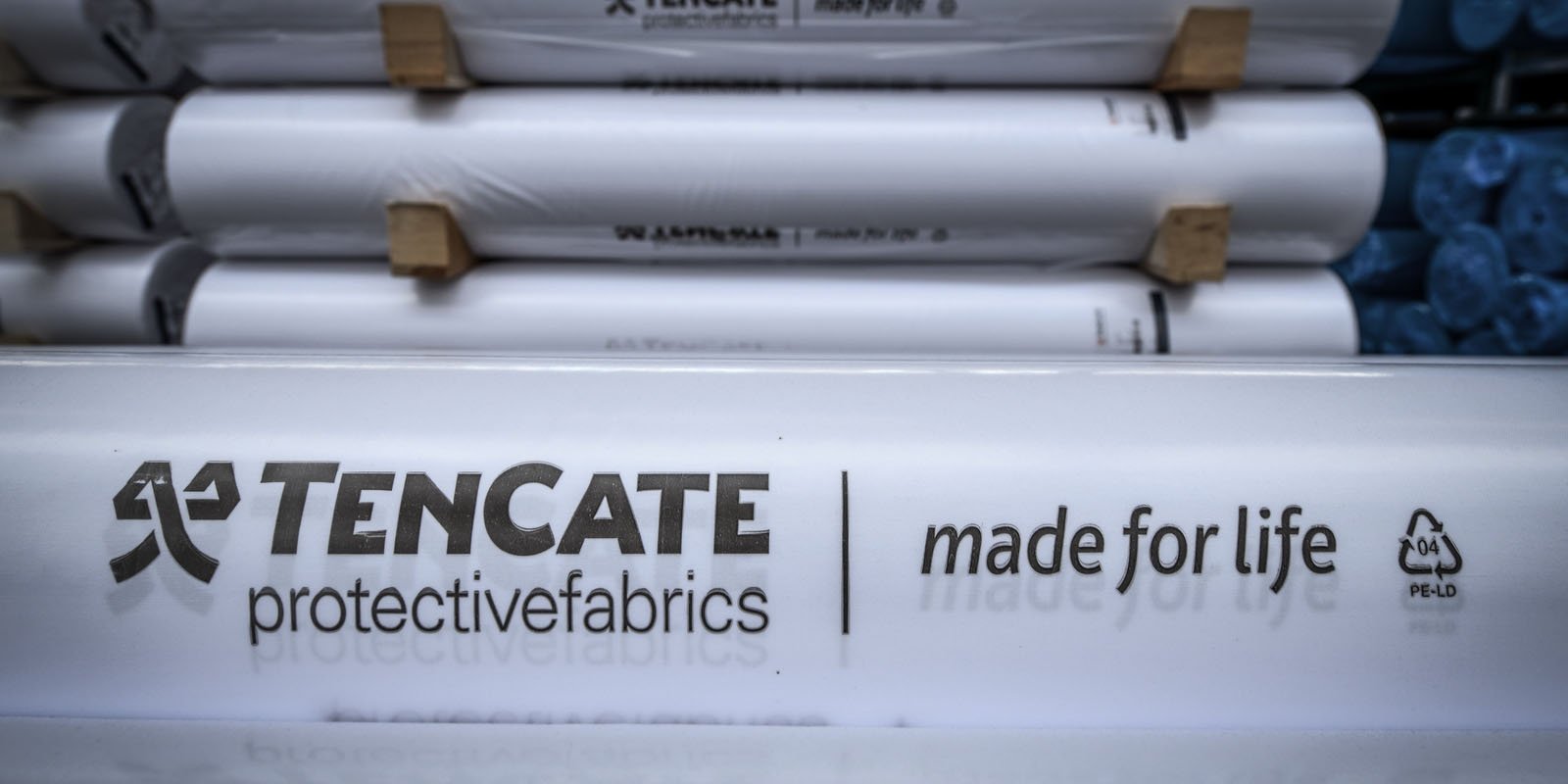 "[TenCate Protective Fabrics] was proactive, knowledgeable and very accessible. This helped us to improve our protective clothing a lot in terms of safety, comfort, price-quality ratio and uniformity.

The end result exceeded our expectations in all aspects." - Christian Bazen, HSEQ Coordinator at Damen Shipyards Group
Explore all the benefits beyond our fabrics
At the end of the day, we hope to expand your perception of what we can do for you as your protective fabrics supplier. We're not just here to sell you a product. Because we understand the specific challenges you face, we're here to help you navigate all the incredible possibilities ahead, too. That's how we enable millions of professionals around the world to be great at what they do — does that include you?