At TenCate Protective Fabrics, sustainability and transparency have become an integral part of our organisation. We strive not only to work in a way that reduces our impact on the environment, but to be transparent with stakeholders around how well we are doing when it comes to sustainability, and where we aim to improve.

The textile industry has a reputation for being a heavy polluter, for instance through the chemical used during the dyeing and finishing processes we employ. We often get a lot of questions around such processes, and their ecological impact. As a company that is committed to social responsibility, we have therefore made two important steps when it comes to being transparent.


CSR Reporting
The first step is that we have committed to producing annual CSR reports. This is a very exciting step forward for us, as it will allow us to share with you the sustainable practices we have implemented so far, and the targets we wish to meet in the future. It is a formalisation of the work we have already been doing over the years, exploring where we can make the biggest improvements, alongside our objectives and KPI's. Publishing this on an annual basis will also allow us to remain accountable and transparent around our sustainability goals going forward. Essentially, the CSR report serves as a summary of how we got to where are in terms of embedding sustainable practices into our company - and where we wish to go in the future.
STeP by OEKO-TEX®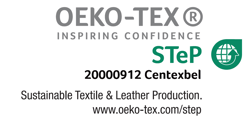 Secondly, we have committed to STeP by OEKO-TEX®, an independent certification system for brands, retailers and manufacturers from the textile and leather industry. This certification allows us to communicate our environmental and corporate social responsibility measures externally in a credible and transparent way. It indicates not only that are our products safe to wear, but that they are sustainable and 'made in green.' STeP by OEKO-TEX® has three levels of certification, and we are proud to say that we have already reached level three, which is the highest and represents the ideal implementation in terms of Best Practice examples.

STeP also provides us with a final report and action plan tailored to our requirements; so it is not simply about ticking a box, but committing to an ongoing process of improvement and efficiency when it comes to producing safe and sustainable fabrics.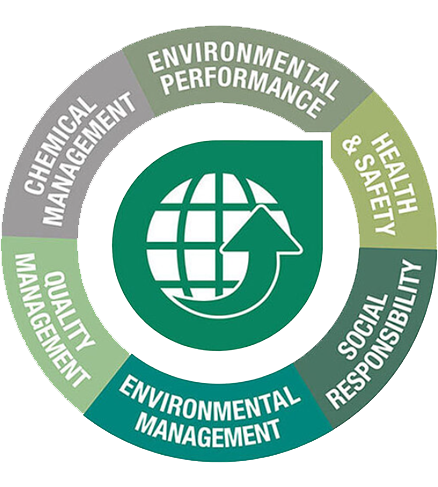 The 6 scoring modules of STeP by OEKO-TEX®
Remaining true to our vision: sustainability with added value

A core part of our ethos around sustainability has always been that it must come with added value. Sustainability cannot be seen just as something which adds costs - for it to really work in practice, it must be viewed as something which adds tangible benefits to your workplace. Through our commitment to CSR Reporting and STeP by OEKO-TEX® certification, we will continue to make public the ways in which sustainable solutions not only benefit the environment, but bring additional benefits to the end users who choose to work with them.