During #INTERSCHUTZonline, we would like to take the opportunity to introduce our multidisciplinary Emergency Response team to you. From R&D to sales, each person in this team is dedicated to secure the needs of firefighters. What does this team of specialists looks like? What are their individual goals, their unique characteristics, their backgrounds, and how do they make a difference as a team? Find out in this meet-the-team blog, which we will update daily during the week of #INTERSCHUTZonline!
Meet Antonio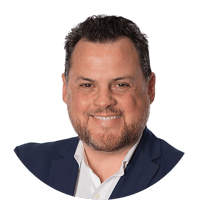 Antonio De León Torres, Emergency Response Market Manager
Antonio is our fire service guru, a true industry expert when it comes to technical textiles for the firefighting market. For more than 10 years, he has been in close direct contact with fire brigades around the world to understand their daily practice, challenges and needs. His outside-in approach combined with a high level of textile knowledge, makes him able to support and guide fire brigades towards their new and improved firefighting suits. His goal is to always be one step ahead of the evolving needs of the market, to make sure TenCate Protective Fabrics can help to develop a strong safety culture for firefighters. His eagerness does not only show in business approaches, but also in private life: Antonio is crazy about (mountain) cycling and did not bicycle the Pilgrimage to Santiago de Compostela once, but twice!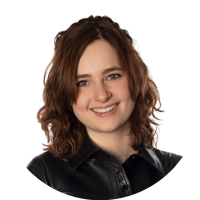 Meet Lotte
Lotte Zilvold, Product Manager Emergency Response
Lotte just joined our Emergency Response team recently, but has gained lots of experience in the textiles industries for over several years. Lotte especially enjoys her job by having a full understanding of all aspects of a firefighters' daily practice. She is eager to understand what they need, to feel safe in the heat of battle. This will help her to provide them with the best solutions. It is Lotte her goal to become a market expert when it comes to protective fabrics within the Emergency Response segment. By using her skills to take a very broad, long range view of things, she would like to develop herself towards a very creative and visionary product manager. Apart from her job, Lotte has always had a passion for textiles in her personal life. She has recently launched her own product line: designing and creating custom made bags with a personal touch.
Meet Natasja
Natasja Harbers-Meinders, Customer Service Program Manager Emergency Response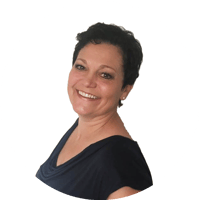 In 2007 Natasja started her career at TenCate Protective fabrics servicing customers and end-users, aiming to always help them by ensuring the comfortable and protective feeling in work- and safety wear. Over the years she has specialized herself in the military and emergency response market, and in the last couple of years she joined this Emergency Response team. She enjoys the team's spirit to actively listen to the firefighters needs, in order to serve these heroes with the best in class fabrics and ensuring their safety on the job. Natasja is proud to see these men and women in action, and to be part of their safety culture, wearing garments made from our fabrics. Her professional goal is to continuously optimize the ER-portfolio together with this amazing team, to see even more firefighters feeling comfortable and safe, while wearing our fabrics.