Comfortable and sustainable (FR) stationwear
In stationwear, we see two important trends across the globe: a shift towards sustainable fabrics and the need for stationwear to be more comfortable. At Interschutz, we will show you how these trends can go hand-in-hand by introducing stationwear fabrics that are comfortable, protective and sustainable.

We will showcase our revolutionary Ecogreen portfolio of sustainable fabrics:
All fabrics in the Ecogreen portfolio are highly suited for taking your stationwear to the next level of comfort, protection and a smaller ecological footprint.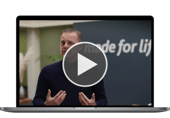 Here for you
We can't wait to share new products and knowledge with you at Interschutz. When being responsible for the safety of your team, we know that making informed decisions about protective clothing is of utmost importance to you. That's why we invite you to visit our booth and talk to us at any point along your decision-making process. We want you to feel confident when it comes to your choice of protective clothing, and relish the opportunity to share our knowledge with you.